An Impossible Travel Campaign—Student Project
For my raster image processing class we were tasked with creating a campaign that advertises a place that is either lost to history or a work of fiction entirely. Since El Dorado is the city of gold, it seemed like the ideal place to advertise as a luxury vacation spot.
Over the course of several weeks we were required to submit sketches as proof-of-concept, formulate a poster and billboard, and then create mockups fit for a client presentation.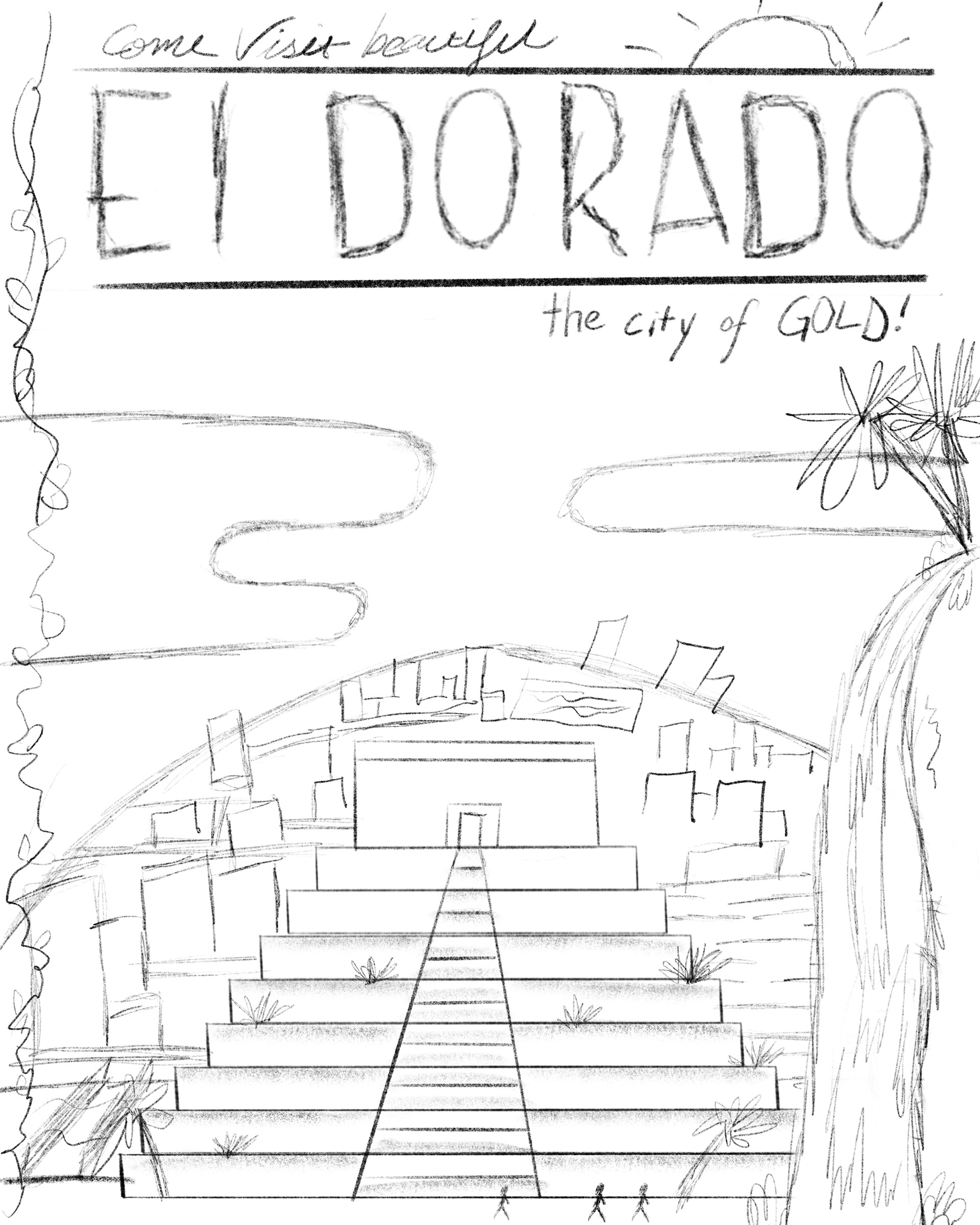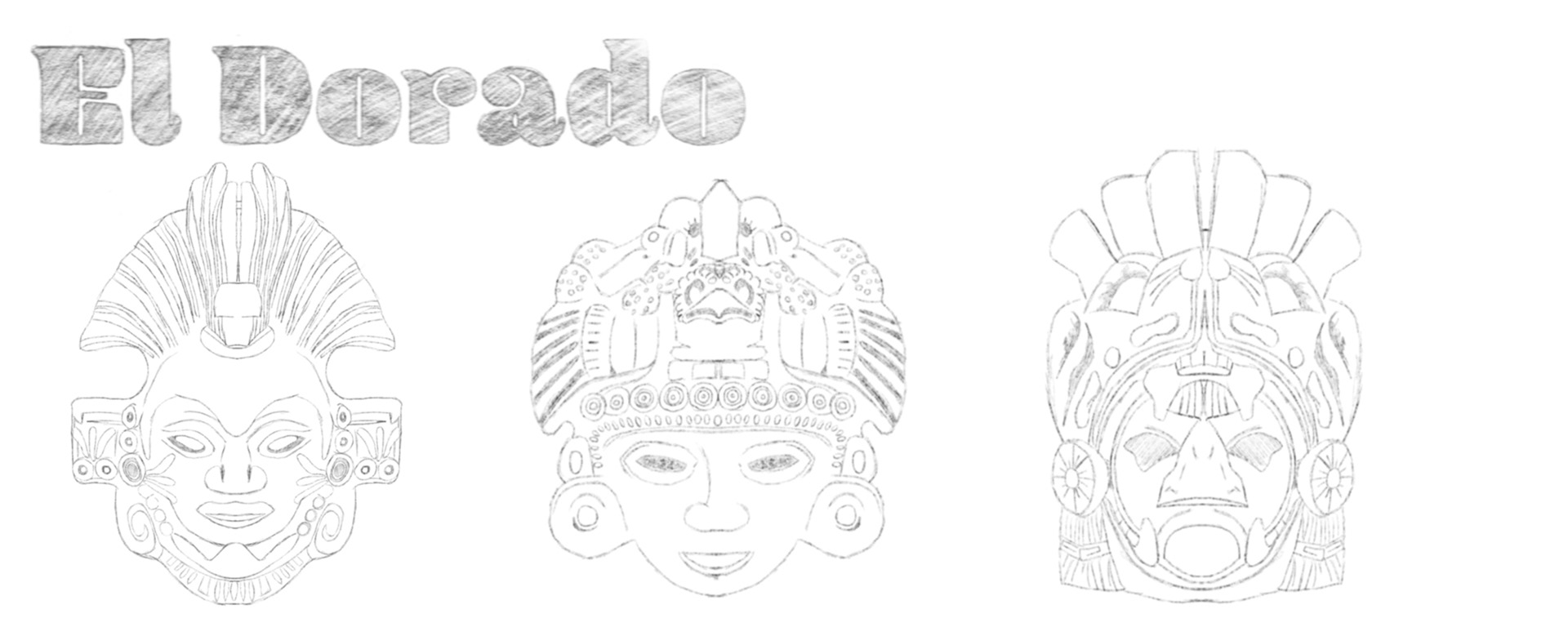 While I first thought though compositing an entire city (as fun as that would have been) I though it would be much more effective to leave the city unseen and just give the viewer a taste of what they might experience. I wanted to let the viewer's imagination take over and entice them into visiting the website for more information.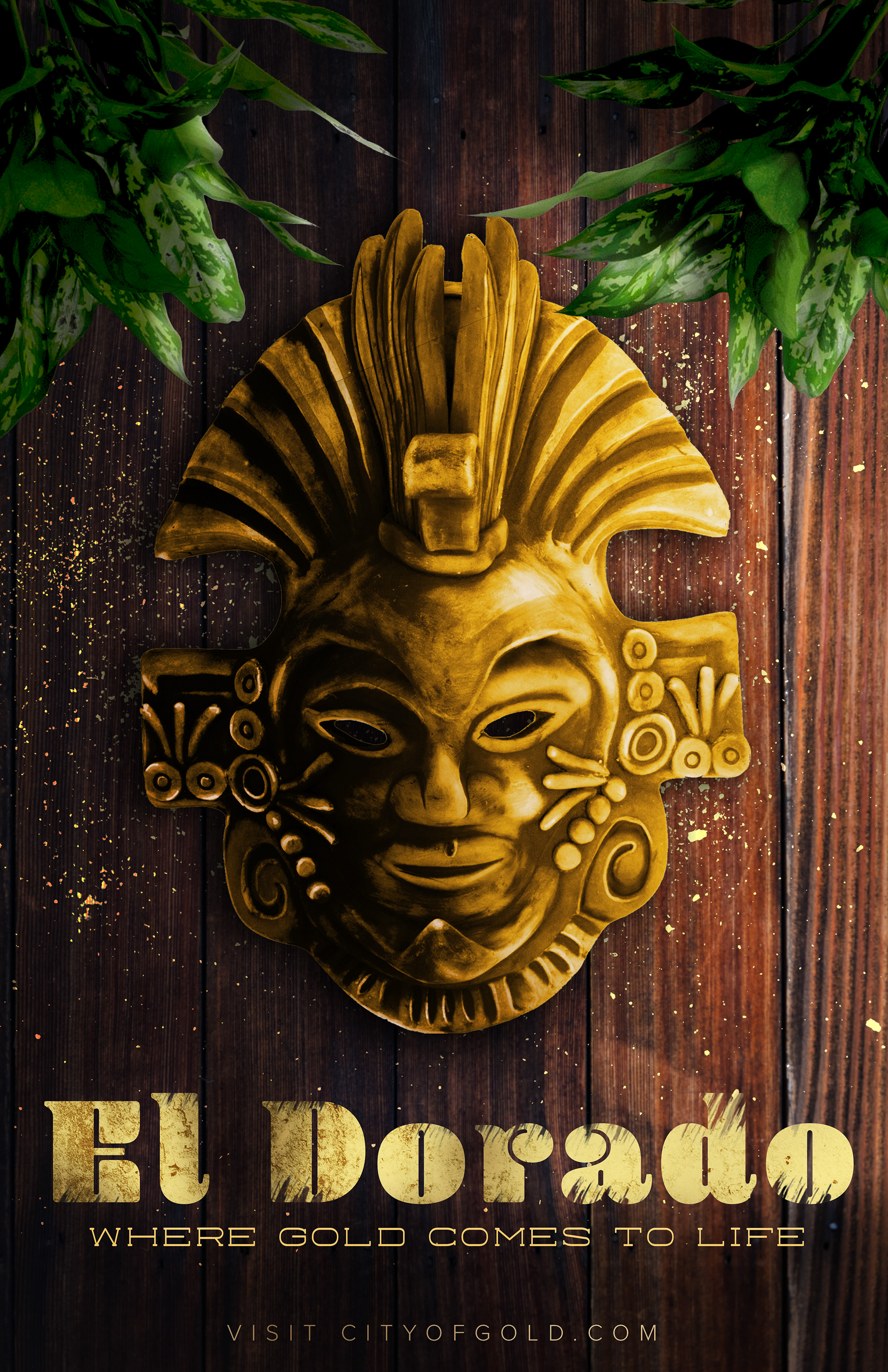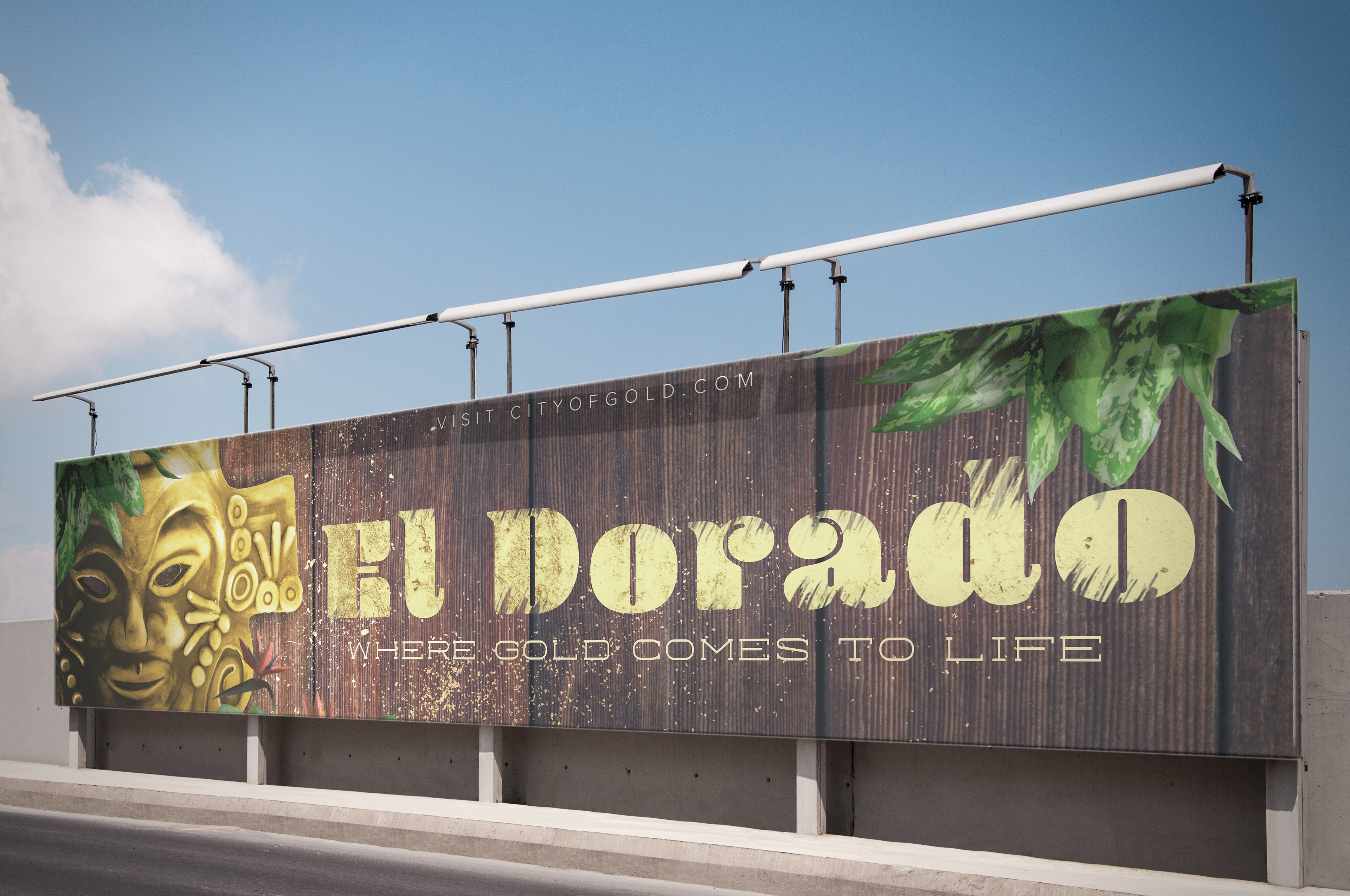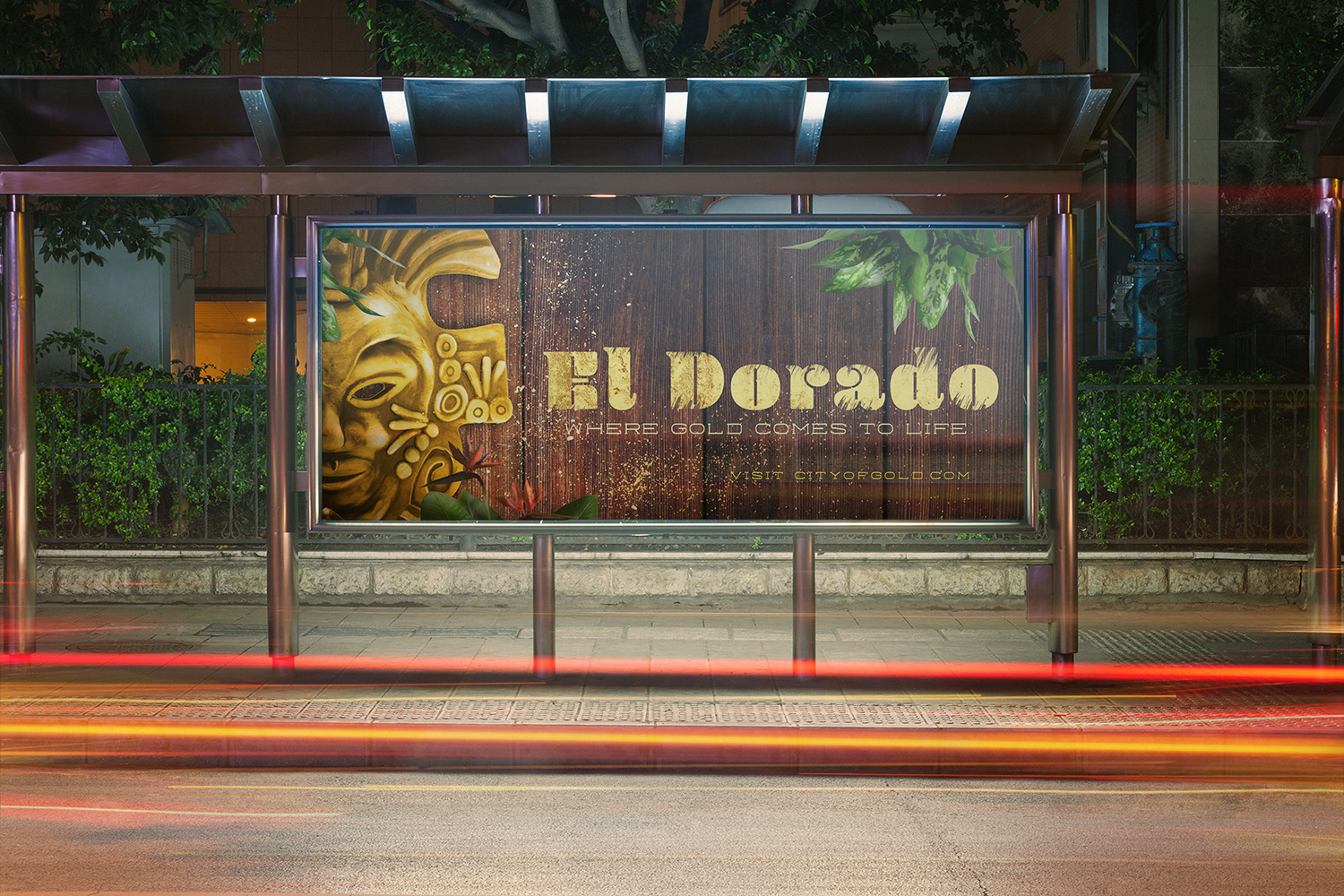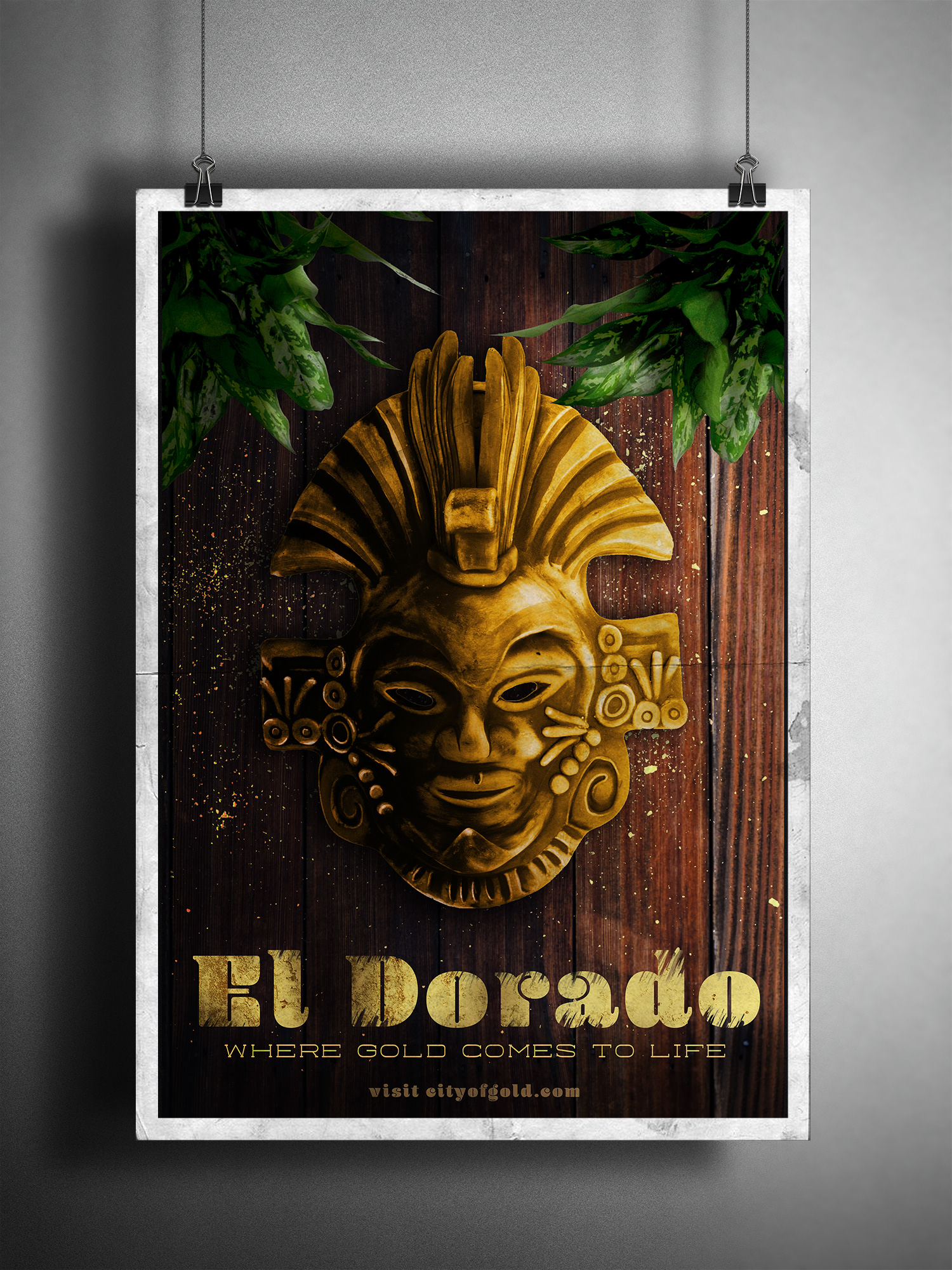 The final piece for the project was putting together a presentation that included each piece of art, the slogan, travel brief, and mockups. Shown above is an excerpt.